The STABILO DigiPen is a sensor-enhanced writing instrument with internal data processing capabilities and an external datalink for communication with compatible devices. It will register accelerations and its position in space and correct this position data for drift. At the same time, it can be used as a regular ballpoint pen. Motion data can be stored in 64 Mbit of internal memory or transmitted via a Bluetooth Low Energy (BLE) connection to a connected device. The pen is powered by a rechargeable 350 mAh battery which keeps it working continuously for 20 hours.
The interaction between the user and the pen will be primarily by writing. Operating modes can be selected by removing rsp. replacing the cap and by inserting rsp. removing a USB cable at the rear end of the product. These are the only ways of interaction, and no switches are provided. The current operating mode is indicated by a three color LED at the rear shaft which will either blink (active mode) or be continuously illuminated (connected mode).
The general dimensions of the product are:
Maximum diameter 15 mm, maximum grip diameter 12.5 mm.
Length overall (with cap attached) 167 mm.
Internals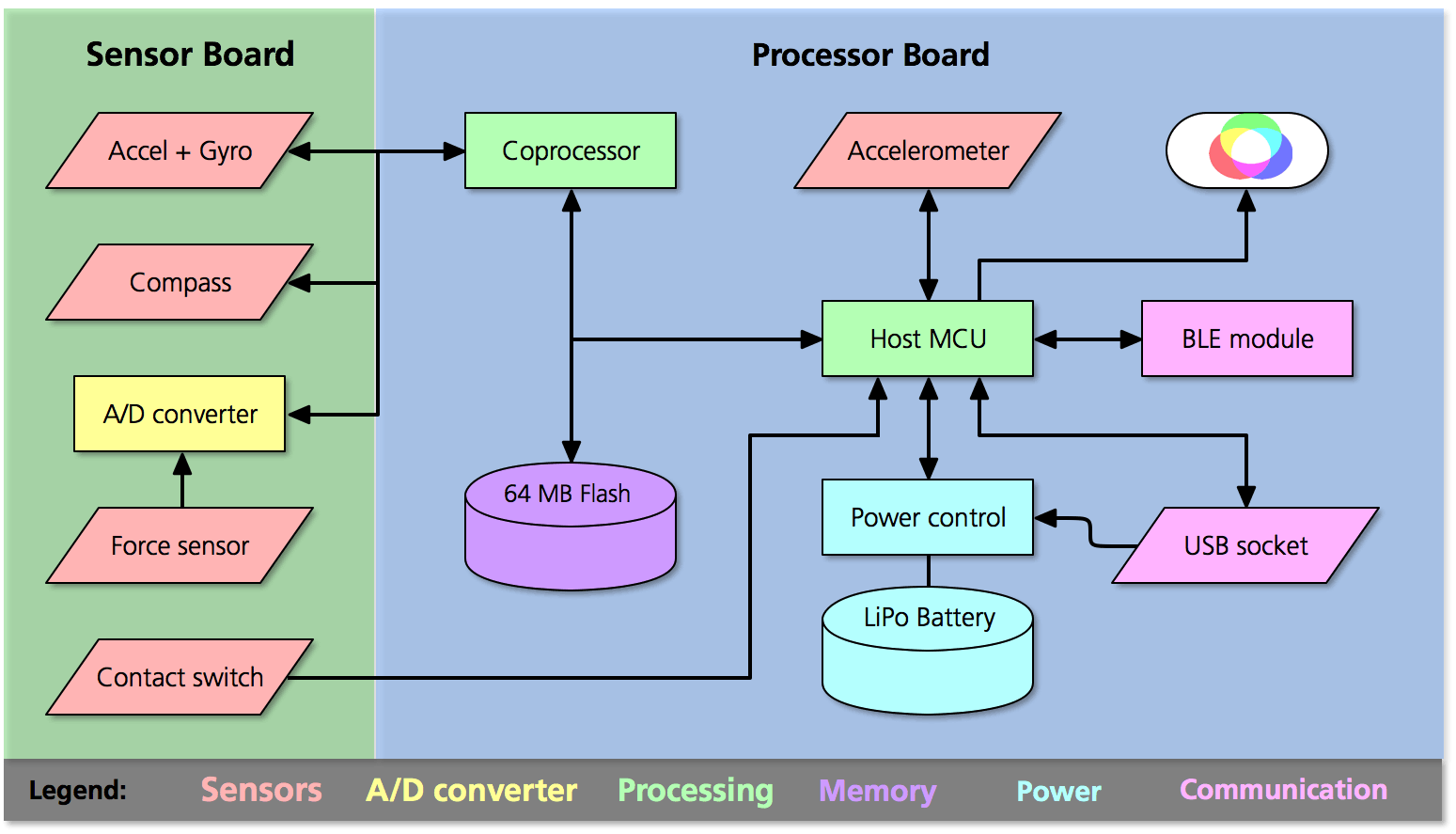 The pen contains a full inertial sensor suite and a force sensor for measuring writing force. All sensor data is acquired 200 timer per second and processed in a custom sensor fusion algorithm. The resulting information on pen attitude, speed and acceleration is transmitted via an internal radio module or can be stored in an internal memory module. The only communication with the user is via a three-color LED, located on the bottom of the pen.