We're currently sold out!
A Development Kit version of the STABILO Digipen is available now. It targets universities, research institutes, schools and all programmers interested in exploring the potential of a sensor-equipped pen with their own algorithms and use-cases.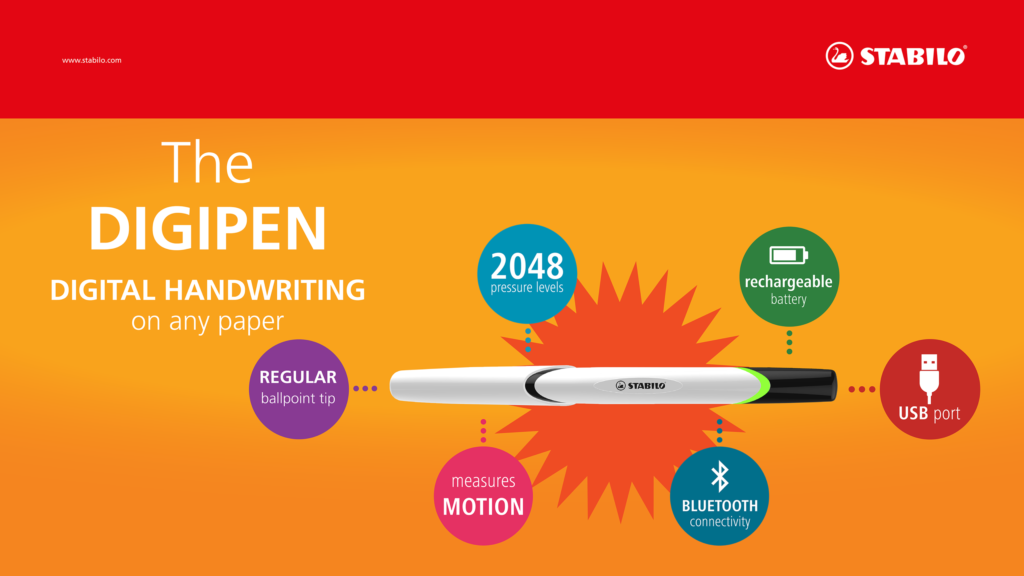 Features:
Bluetooth Low Energy connectivity
Two accelerometers, a gyroscope, a magnetometer and a force sensor at your disposal (more info on the hardware)
Long-lasting battery (Rechargeable via USB)
Ergonomic soft-touch grip zone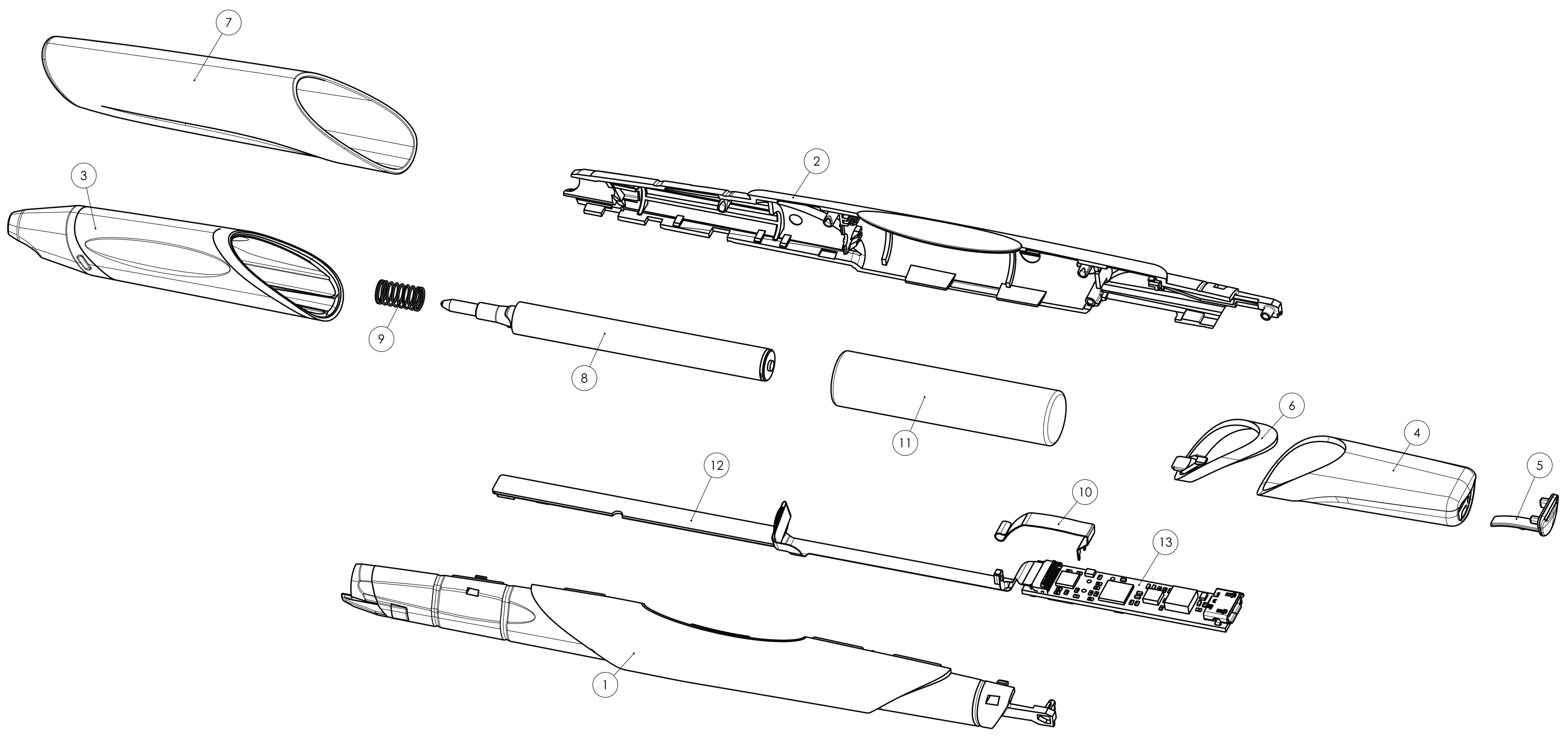 The parts of the pen are:
Left side barrel.
Right side barrel.
Gripping part with soft grip zone.
End part (slides on and snaps in place).
USB socket cover, so you can take the end of the pen in your mouth without damaging the electronics.
Light ring. This covers the three-color LED on the bottom of the pen.
Cap.
Ball point refill. It uses a very smooth ink. You'll be impressed!
Biasing spring. This keeps the refill biased against the force sensor.
Battery contact spring. It also serves as an overload protection for the force sensor.
Li-Ion Battery. It is of the 10440 type which is equivalent in size to an AAA alkaline battery.
Sensor board. On the bottom are the MEMS which are at the heart of this pen.
Processor board. From here the pen is controlled and connects with other devices.
DevKit – Scope of Supply (Sold out!):
The Digipen
An open-source Demo App to show connecting and streaming functionalities (including a tutorial)
Support
Check out the Development Kit Downloads!
CE Compliance documentation can be found here.
Interested in purchasing a DevKit?
Sorry, we're currently sold out! Don't worry, we are actively developing an improved version of the Digipen to be available in 2023.