Digipen Development Kit
A Development Kit version of the STABILO Digipen will be available in Summer 2020. It targets universities, research institutes, schools and all programmers interested in exploring the potential of a sensor-equipped pen.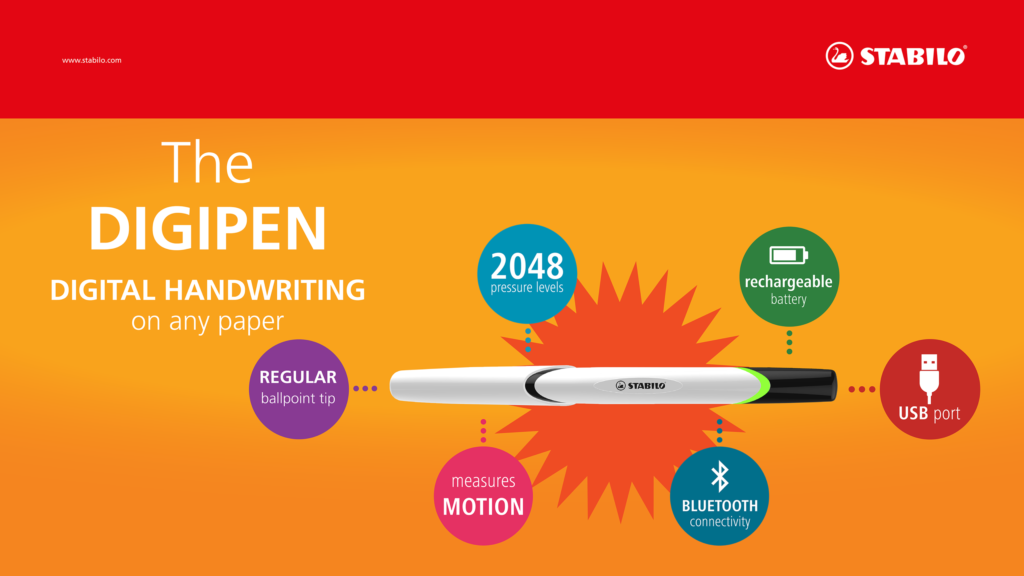 Features:
Bluetooth Low Energy connectivity
Two accelerometers, a gyroscope, a magnetometer and a force sensor at your disposal (more info on the hardware)
Long-lasting battery (Rechargeable via USB)
Ergonomic soft-touch grip zone

Scope of Supply:
The Digipen
An open-source Demo App to show connecting and streaming functionalities
A handwriting recognition app to showcase the potential of the Digipen
Support
---
Interested in purchasing a pre-release version of the DevKit? Or do you want to be notified when it's officially released? Contact us!